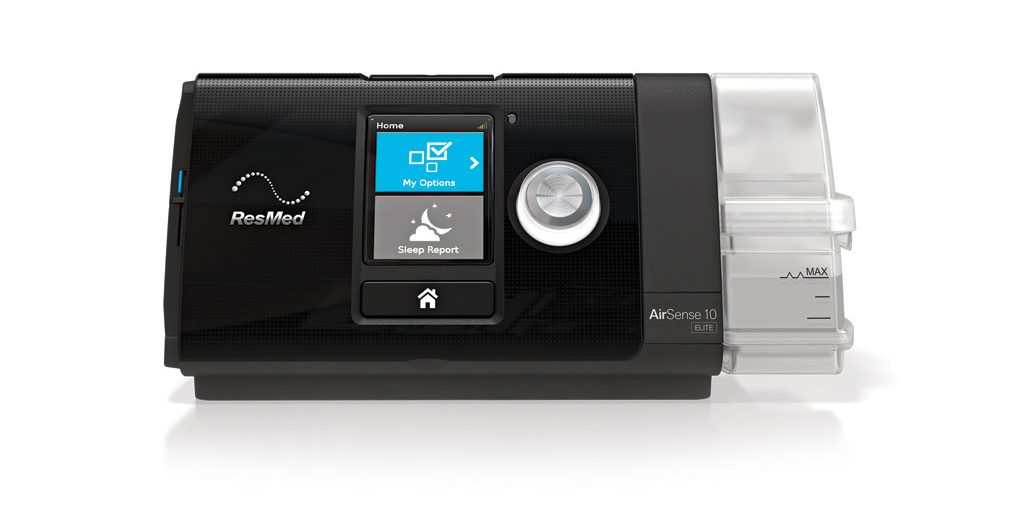 ResMed AirSense 10 Elite
The ResMed AirSense 10 Elite is a premium CPAP machine that features an integrated humidifier and built in wireless communications, allowing you to stay more connected to your care team than ever before.
The ResMed AirSense 10 Elite device is indicated for the treatment of obstructive sleep apnea (OSA) in patients weighing more than 66 lb (30 kg). It is intended for home and hospital use.
The humidifier is intended for single patient use in the home environment and re-use in a hospital/institutional environment.
Press start and go
AutoRamp
Consistent humidification
Quiet Easy-Breathe motor
User-friendly controls
Intuitive interface
Color LCD screen
SmartStart function
Built-in ambient light sensor
Device with HumidAir integrated humidifier
Water tub
Air tubing
Power supply unit
Travel bag
SD card (already inserted).